Voluntary Work
Results of research on the organizations and partner platforms 2012: Education, Spanish Volunteer Platform (Plataforma del Voluntariado de España; PVE)
PVE carried out specific consultation with the partner organizations and national platforms of the PVE on their needs, interests and priorities in training material for 2012. The sole purpose has been to give more efficient answers to the needs of the members and consequently improve the services the PVE provides to its organizations.
Pages: 32
Free
Book: "Volunteer Work and Poverty"
The discussion forum, which provides the basis of this document, is developed in the European Year of Volunteering, which aims to "increase the visibility of volunteer activities in the European Union (EU) and promote participation in them by citizens in general". This document has a critical point of view; making questions, inviting debate and tackling controversial issues, completed by the debates and interventions of participants in the forum.  
Pages: 97
Free

Volunteer Manifesto
This document promotes the voluntary model agreed by the Platform of Volunteer Work of the Community of Madrid (FEVOCAM´s, Plataforma de Entidades de Voluntariado de la Comunidad de Madrid).
Pages: 26
November, 2010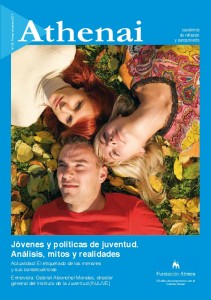 Athenai
Reflection and thinking papers, Nº 53, first trimester 2011, Atenea Foundation.
Pages: 9
Free